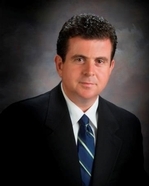 (559) 799-1300
(559) 688-1370 fax

lino@linopimentel.com
260 North J Street
Tulare CA, 93274
Receive Email Alerts from Me
I have been a licensed Realtor in CA since 1989. I can also help you in North Carolina and Georgia. In addition to English, I speak both Portuguese and Spanish. I've had extensive training in various aspects of Real Estate such as courses in residential real estate, commercial real estate, real estate finance, real estate law, property management, marketing strategies, leadership, management, and several others. This variety of specialized training helps me deliver the highest quality service to customers and clients alike.
I held the seat of President of the Tulare Board of Realtors and received the 1995 Realtor of The Year by the Tulare Board of Realtors, as well as a Director from our region to the California Association of Realtors. I am also an active Licensed General Contractor by the State of California.
My company consists of an office located in downtown Tulare, servicing all of Tulare County and its surrounding areas assisting in residential real estate, residential rural real estate, residential income real estate, commercial real estate, farm and dairy real estate, multi-family real estate, and apartment complexes. My objective is to earn the right to your business and referrals; my attention to detail urges me to perform at the highest level possible when dealing with customers and clients and to ensure that all of my clients receive the best deals possible. Most importantly, I hope to be your Realtor for life!
A part of the CAR, NAR, Tulare Downtown Association
DRE# 01051048
Lino A. Pimentel 's Listings