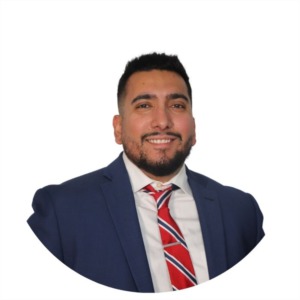 With a deep-rooted connection to the Tulare community, Erick Montes, a true local expert, is the reliable professional you can trust for all your real estate needs in Central California. Backed by extensive experience and an intimate understanding of the local market, Erick possesses the knowledge and skills required to navigate the ever-changing real estate landscape.
Erick's exceptional expertise shines when it comes to selling your home. He excels at accurately pricing properties, ensuring sellers receive the maximum value for their homes. Leveraging his astute awareness of market trends, Erick strategically positions homes to attract the right buyers. His primary goal is to facilitate swift property sales while maximizing returns on investment for his clients.
If you're considering upgrading your current home, Erick Montes is the consultant to turn to. With his comprehensive market insight, he will guide you through the process, assisting you in finding the perfect upgrade that fits your budget and preferences.
Don't miss the opportunity to collaborate with Erick Montes, a trusted and dedicated real estate professional in Tulare. Whether you're selling your home or seeking an upgrade, Erick's unwavering expertise and commitment ensure a seamless and successful real estate transaction. Contact Erick today to discuss your real estate goals and embark on a rewarding journey toward a prosperous sale or home upgrade.