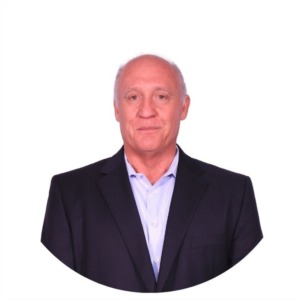 Unlock Your Real Estate Success with Over 32 Years of Expertise - Partner with a Top-Performing Realtor
With a proven track record of assisting over 2,200 families and investors in achieving their dreams, I bring a wealth of experience to every transaction as a licensed Realtor. Specializing in both residential and commercial properties, I have a deep understanding of the intricacies of the real estate market.
Throughout my career, my dedication and outstanding performance have garnered recognition. In 1989, I was honored as the Century 21 Top Producer in Rialto, CA, showcasing my commitment to delivering exceptional results. Additionally, in 2005, I achieved the prestigious title of the ReMax "Month's Top Producing Realtor in Northern CA and Hawaii."
But my passion for excellence extends beyond my professional achievements. I thrive on an active lifestyle, participating in sporting events, marathons, and triathlons, while embracing the wonders of the great outdoors. This enthusiasm for life translates into my work as a Realtor, where I strive to provide the best deal possible for my clients.
When you choose to work with me, you'll experience the difference that over three decades of expertise and dedication can make. Tulare County has placed their trust in me, and I am committed to exceeding your expectations. Contact me today, and together, we will navigate the real estate market to secure the best deal and achieve your goals. Your success starts here.